2. Government KING There are laws here for a king, even though they were not to have a king for centuries. God is their king – kingship is a concession, not part of his plan. When a king comes to the throne he has to write out the laws of Moses in his own handwriting...
read more
Contrasting standards We can best observe these laws against a background of contrasts. What was so different, so special, about the law of Moses compared to other societies in the region? 1. STANDARDS IN THE PROMISED LAND We have already seen how the laws in...
read more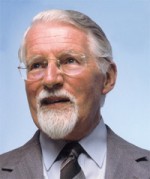 David Pawson occupies a key position among British Christian writers. His best known work, Unlocking the Bible, continues to be a worldwide bestseller in print, audio and video formats. Unlocking the Bible and other works such as The Normal Christian Birth have been called Pawson's legacy to the church.